"Run, Hide, Fight" 


Active Shooter Survival  is immersive training (VR/AI) where learners practice how to protect themselves in the event of an active shooter situation.

 
Active Shooter Survival delivers the closest approximation to real-life situations in which multiple highly realistic immersive learning scenarios trigger the emotions needed to create behavioral change. The human instinct to freeze or follow—exactly the wrong instinct in an active shooter situation—is replaced with response-ready reactions that are then second-nature in a time of crisis.
Learners acquire skills more rapidly, with greater accuracy, and retain skills longer through immersive learning experiences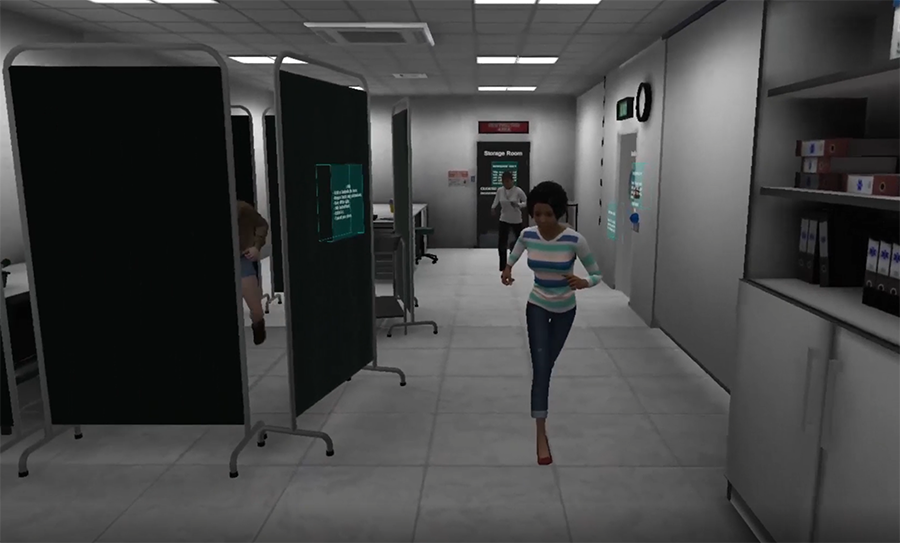 Immersive Training Sequences
Introduction Briefing
Run
Hide
Fight
Evacuate
Active Shooter Survival immersive training:
Measurably improves the retention of essential survival skills and procedures that must be followed in an active shooter situation by practicing appropriate responses and strategies.

Strikes a balance between leveraging the emotional impact of immersive learning to change behavior while taking care not to be so intense that it inflicts trauma in the process.


Provides a learning experience that instills confidence in the institution and its leaders.
 
Safety Immersives - Active Shooter Survival Training Enterprise
The Safety Immersives Active Shooter Survival  enterprise allows employers to provide critical life-saving training using immersive learning (VR/AI) with unlimited access, anywhere-anytime.
Learners and administrators access the Active Shooter Survival experiences through a Cloud-based enterprise that provides application control, headset control, learner progress monitoring, and rich analytics reporting of learning outcomes that provides insight for every aspect of learner performance, and learner and class skills gaps.  
No travel is required, availability of practice is nearly unlimited, and the enterprise allows for a diversity of training settings and scenarios.
To bring Active Shooter Survival training to your institution:
Arrange a demo
Arrange a pilot
Purchase Licensing
Contact:
Jim Kiggens
CEO, inciteVR
This email address is being protected from spambots. You need JavaScript enabled to view it.